At GECA's Padua headquarters, our members have the opportunity to exchange views with their doctors; depending on the needs, doubts and concerns of each one they can obtain advice from the doctors who work with our association and volunteer their help.
Free consultations are provided at our headquarters on an appointment-only basis.
It is possible to request consultations on clinical and other aspects, and genetic and lifestyle (diet, sport, work, etc.) counselling is proving increasingly important for the arrhythmias followed by our association.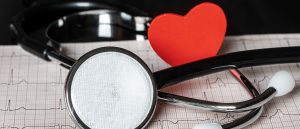 It is with great gratitude and a little pride that we can offer the possibility of: cardiology consultations with Prof. Luciano Daliento and Dr Bortolo Martini; genetic counselling with Prof. Rampazzo; and psychological consultations with Viviana Marcon and Dr Fabiana Micheluzzi.